On May 5, 2021, the Native American Alliance for Policy and Action hosted a community gathering and march with The Red Skirt Society, End the Violence Coalition, River Warrior Society, and Spokane Community Against Racism to honor missing and murdered indigenous relatives. This community gathering was one of many in a nationwide effort to raise awareness and ensure more accurate data is available regarding missing indigenous people. Local organizers of this work included Jenny Slagle, Donell Barlow, and Twa-le Swan of the Red Skirt Society, a local and intertribal community-driven organization. of Indigenous women who came together to raise awareness of this issue.
Since then, End the Violence Coalition has co-sponsored an art show hosted by Gonzaga University to showcase the work of indigenous artists who are involved and/or affected by this movement. The art show featured numerous different mediums including spoken word, storytelling, regalia display, ledger art, and song. This art show was filmed by a local indigenous media group (Counting Coup Media) as part of our efforts to create a short documentary specific to Eastern Washington. End the Violence Coalition was also involved in the MMIW Day (May 5) that the Kalispel Tribe and Northern Quest Resort and Casino hosted. A number of red dresses were displayed that day (one to represent each missing or murdered woman or girl in Washington state to-date). End the Violence Coalition has also helped support Yoyot Sp'q'n'i (an indigenous safe shelter newly created in the Spokane region) and has advocated in support of more MMIW/P awareness efforts and legislation in Washington state. We have developed a close relationship with one of two Washington State Patrol Tribal Liaisons and have reached out to include local tribal family violence program leaders and advocates to help bridge the remaining gaps in jurisdiction-related and law enforcement issues tribes still face.
Missing and Murdered Indigenous Women
There are 103 Missing Native American Persons identified by the Washington State Patrol as of 4/1/2021. 52 Cases (50.5% of the total number of cases) originate in Eastern Washington in the 509 Area Code:
Spokane Police Department – 6
Spokane County Sheriff's Office – 3
Colville Tribal Police Department – 7
Omak Police Department – 1
Lincoln County Sheriff's Office – 1
Yakama Nation Tribal Police Department – 29
Yakima County Sheriff's Office – 1
Yakima Police Department – 1
Toppenish Police Department – 1
Klickitat County Sheriff's Office – 1
In Spokane, 5 of the 9 cases are children between the ages of 14 and 17. Statewide, nearly 40 percent of the active cases involve children under the age of 18 (
Source
). More than four in five American Indian and Alaska Native women and men have experienced violence in their lifetime, and more than one in three experienced violence in the past year, according to a 2016 report from the National Institute of Justice. As stated by the Native American Coalition, "Missing and murdered Indigenous women have disappeared not once, but three times, in life, in the media and in the data."
Native women living on tribal lands are murdered at an extremely high rate of more than 10 times the national average according to Department of Justice (DOJ).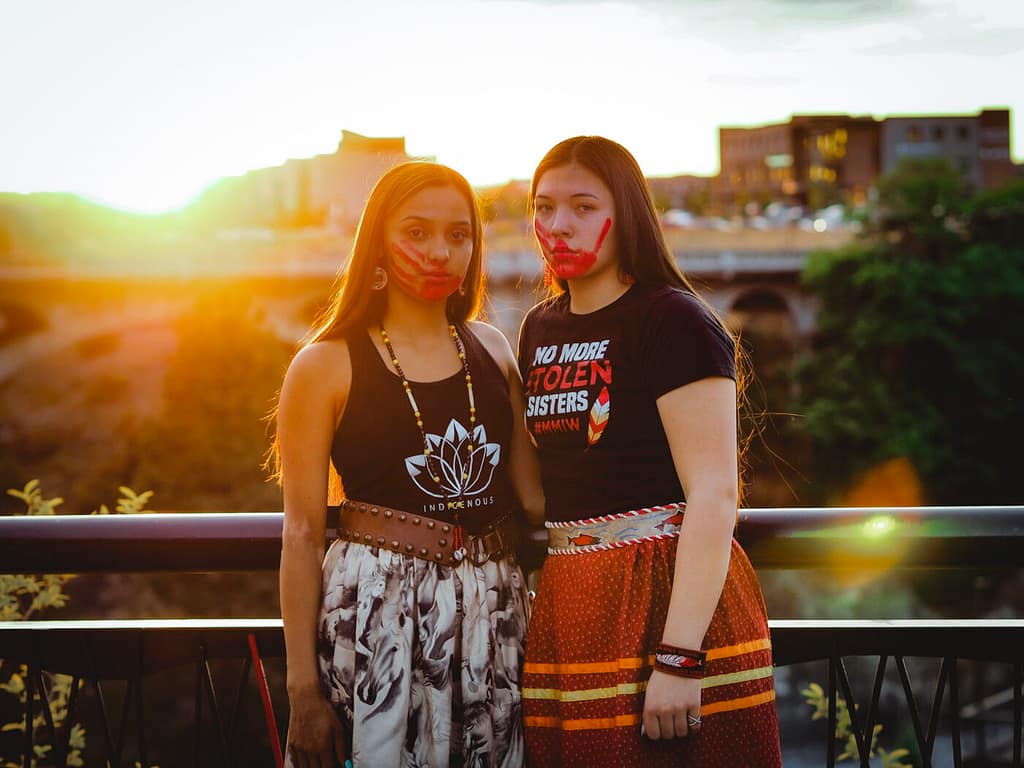 Telephone: 509-258-8924 or 509-724-1053
Manager-Krista Colvin: krista.colvin@spokanetribe.com
Crime Victim Advocate- Gerald Crowshoe: gerald.crowshoe@spokanetribe.com
Kalispel Tribe Victim Assistance Services
24-hour DV & Sexual Assault Hotline: 1(866)-826-3221
Nez Perce Women's Outreach Program (208)621-4690, 24-hour number: 1(855)803-4685 kareep@nezperce.org
YWCA of Lewiston and Clarkston
Nimiipuu Health-Behavioral Health Department: (208)843-2271